Teachings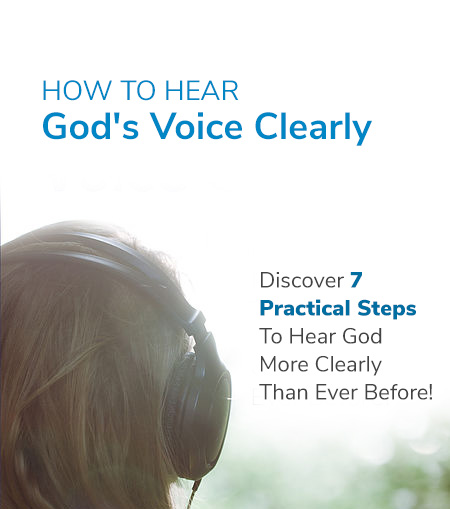 Practical teaching on how to hear God's voice clearly for yourself.
Have you ever asked the questions…
How can I hear God's voice?
How do I know the difference between God's voice and my voice?
Why can't I hear God?
How do I give a Prophetic Word?
What is a Soaking Prayer?
Jeffrey Hardwick shares simple, practical steps the Lord revealed to him in hearing Him more clearly. You will hear his personal journey with God in hearing His voice. He has helped countless others hear God's voice not only for themselves, but allowing God to speak through them into the lives of others.
Jeffrey helps you discover…
What is HINDERING you from hearing God's voice
What are the RIGHT questions to ask God
How to KNOW its God's voice you are hearing
How journaling can help you deepen your relationship with God
What you can do right now to start hearing God's voice more clearly
How simple it is to give a Prophetic Word from God to others
How you can ENCOUNTER GOD through a Soaking Prayer
Special Bonus
Included will be a Q & A session from the "How To Hear God's Voice Clearly" Conference along with an anointed Soaking Prayer.
​
Testimonies
"I attended classes on how to hear God's voice. I found out I really could hear God. Years later it's part of my life, I have an open 2 way communication with God 24X7."   Jim, California
"The anointed teachings I have received from A Transforming Word have truly enhanced my ability to hear from God and communicate with Him in greater depths of intimacy.  It's through the practical step by step teachings on Hearing Gods Voice  that I've gained a greater sensitivity and awareness to Holy Spirit and the many ways He speaks."  Kacia, North Carolina
"We liked how organized the Conference was and the way you presented the information in a clear and organized manner. Your presentation was easy to follow. The personal examples were good, also. The soaking prayer and song at the end were amazing. The question and answer portion was a good idea."   Steve & Kelli, Wisconsin
Are you ready to hear God speak to you today?
Get your Mp3s now